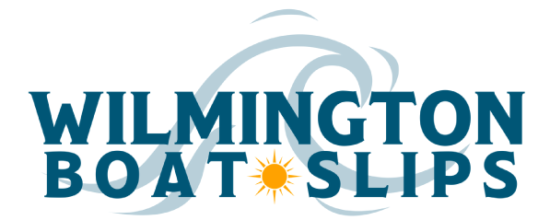 Testimonials
Our Recent Reviews
Chris was very helpful, responded quickly, and the process of buying the slip was very easy. I very much enjoyed working with her.
Our experience with Wilmington Boat Slips was wonderful and truly stress free! Our slip sold quickly and Chris took care of everything! We highly recommend Wilm Boat Works for ALL of your boat needs.
Chris Knoll was extremely helpful and responsive. We appreciate all her efforts on our behalf. It was our first time buying a boat slip and she was patient with our many questions and thorough in her answers.
Chris Knoll did a phenomenal job for us finding the perfect boat slip at Port City Marina, that has turned out to be amazing.  She has great attention to detail, follows through on all questions asked and most importantly is a pleasure to be around.  I can't say enough good things about the service that she provides.  Lastly, she is the most knowledgeable person in Wilmington about boat slips and is a wealth of information when searching for the right spot.
Chris Knoll helped us purchase a boat slip at Port City Marina.  She was thorough and efficient.  Chris paid attention to details, yet kept the paperwork simple.  Best of all she listened closely to our concerns and worked with us to expedite the purchase.
We absolutely love Port City Marina downtown Wilmington.  Chris of Wilmington Boat Slips made this purchase easy.  We were also pleased with her service on a slip sale at Masonboro Marina.
We worked with Chris to purchase a boat slip at Port City Marina.  She was professional, responsive and an overall delight to work with.
Chris helped sell my slip at Masonboro.  She's a professional form the start and I highly recommend her.
Chris Knoll of Wilmington Boat Slips was a joy to work with!  Her attention to detail and diligent follow through was 5-Star.
She is responsive and gets the job done and does what she says she will do.  Communication is responsive and consistent.  Chris is terrific!
Chris was awesome to work with when I purchased my boat slip.  For that reason I reached out to her when I decided it was time to sell it.  Both transactions went extremely smooth and I would recommend Chris to anyone interested in buying or selling.  She was an absolute professional and I thank her for all her hard work!!!
I first met Chris several years ago when I was purchasing a slip in the area.  She advised me and helped find an appropriate slip quickly at the right price.  When I moved the boat out of the area Chris did a great job renting my slip during a difficult time of the year for several months while I was trying to decide whether to keep it or to sell it.  Ultimately, I decided to sell it and she soon found a buyer and handled the transaction efficiently and accurately.  If I were to look again in the area either for a rental or purchase, she would be the first person I would contact!
I've been doing business with WBS for the last 7 years.  Always get VIP treatment.  Never had a problem.  Great people, very honest and efficient.
Chris Knoll of Wilmington Boat Slips was knowledgeable and easy to work with on the sale of our boat slip.  Chris also handles slip rentals for us.  We have known Chris for a number of years and have always found her to be prompt, courteous and detailed about transactions.  It was a pleasure to work with her on our recent sale.
Chris of Wilmington Boat Slips made everything easy and perfect with the sale of my slip at Masonboro Yacht Club and Marina.
Chris Knoll was very helpful and responsive in coordinating my purchase of a boat slip. Everything…
Chris is a great person to work with. She will go out of her way to find you what you want!
We loved working with Chris on the purchase of our first boat slip. As new boat owners we had lots of questions and she had all the answers. We quickly were able to make an offer and Chris made the closing process so easy and quick! We highly recommend using Chris for your next boat slip rental or purchase!
I've been in the boat building in Marina industry for over 30 years. I manage Masonboro Yacht Club and Marina for the past 20 years. Chris has been selling and renting slips here for five plus years. She takes good care of perspective buyers, sellers and renters and takes care of every detail to make everything run smoothly. I have never seen anyone produce slip sales and rentals like her. If you are looking to sell, buy or rent a slip Chris is the best person to help you. It has, and is, a pleasure to have her help us at Masonboro Yacht Club and Marina.
I didn't know the first thing about a wet or dry slip. I met Chris. who was full of energy and knowledge about slips and the marina I was interested in. Based on the size of my boat, she would explain why some slips might be better than others for me, such as tides and boat traffic. Today, thanks to Chris's knowledge, patience and having my full trust in her capabilities, I am a proud owner of my own slip!
Contact will@wilmingtonboatslips.com for more information and availability.
Schedule a private tour
Privately tour your marina of interest.